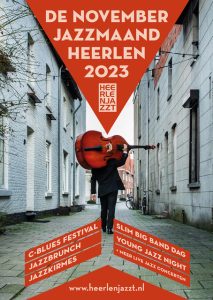 Stichting Heerlen Jazz wordt ondersteund door Gemeente Heerlen, Provincie LImburg, SLIM, en het Nederlands Fonds voor de Podiumkunsten ( SKIP).
Met dank aan: Media Profile, DAG, Top Copy.

Dit evenement is voorbij.
Peter Hermesdorf Quartet – Limbo Jazz Express
24 juni 2021|20:30

-

23:00

€9,50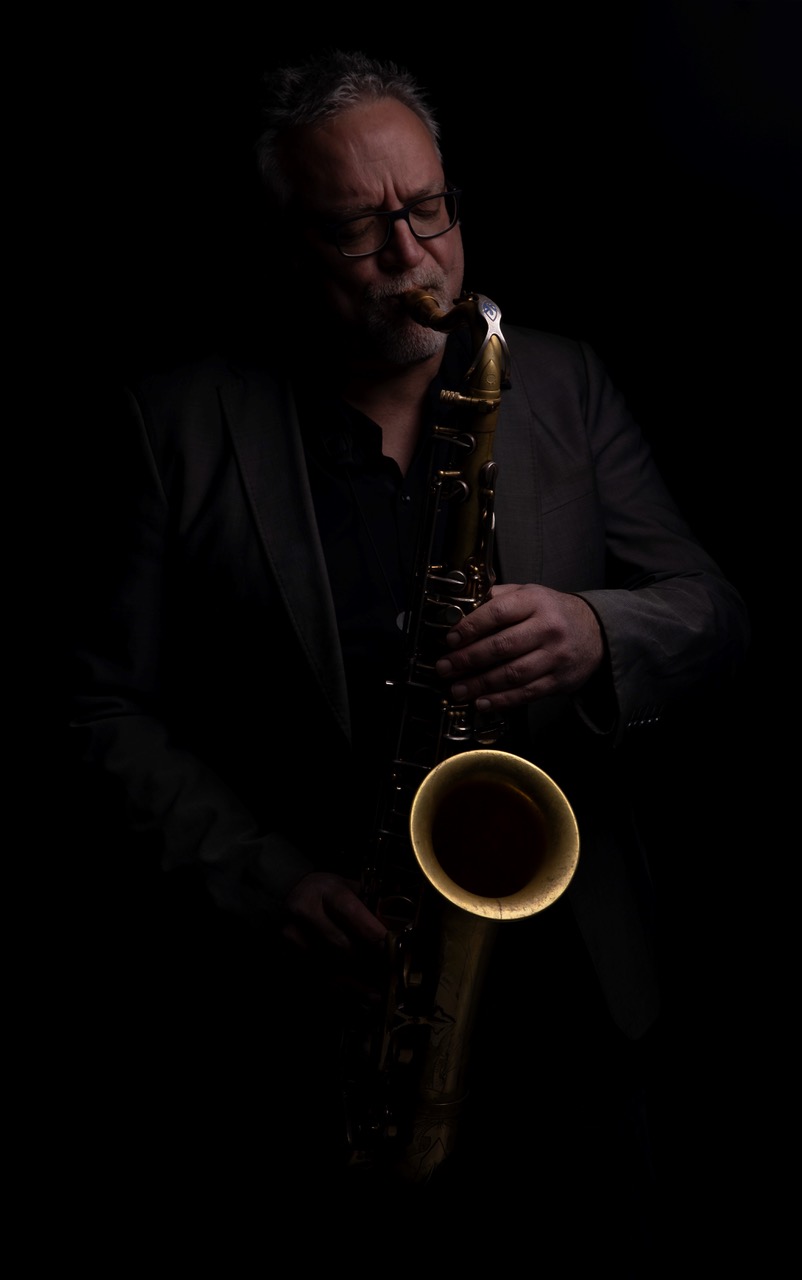 "Na in veel verschillende soorten bands te hebben gespeeld, voelde ik de drang om zelf een band te beginnen. In juli 2019 werd ik uitgenodigd door pianist Gero Körner om te spelen op de Rursee Sessions in de prachtige Eifelstreek (Duitsland).
We speelden in een kwartetbezetting en na een zeer succesvol en plezierig concert hadden we alle vier meteen het gevoel als een gewoon kwartet verder te gaan.
In augustus 2020 hebben we een trailer gemaakt in de Hansa Haus Studio in Bonn (Duitsland). Het is een compilatie van mijn eigen composities die ik in de loop der jaren heb geschreven, soms afgewisseld met een enkele standaard of compositie van iemand anders. We namen op een old school-manier op, waarbij we met zijn vieren tegelijkertijd speelden als een spontane jamsessie en zonder bepaalde fragmenten afzonderlijk opnieuw op te nemen, inclusief kwetsbaarheden, wat voor mij de essentie van jazz vormt.
Ik voel me zeer bevoorrecht om dit kwartet te hebben met gelijkgestemde vriendelijke, zeer getalenteerde en ervaren muzikanten." (Peter Hermesdorf)
Wij voelen ons ook zeer vereerd deze vier getalenteerde en ervaren muzikanten op ons podium aan u te mogen presenteren. Dit concert in het kader van de 'Limbo Jazz Express' wordt mede mogelijk gemaakt door SLIM (Stichting Limburgse Improvisatie Muziek) en Stg. Heerlen Jazz.
Peter Hermesdorf – saxophones, Gero Körner – piano, Werner Lauscher – bass, Mimi Verderame – drums.
Reserveren verplicht !
Online via ticketlink: €8,-
via mail of telefoon reserveren €9,50
info@cultuurhuisheerlen.nl
045 5612121 (ma-vr 10.00 – 17.00 uur)
Dit optreden is mede mogelijk gemaakt door: Stg. Heerlen Jazz (http://www.heerlenjazz.nl/) en SLIM (http://www.slimjazz.nl)
Het is niet altijd mogelijk om zonder reservering een concert te bezoeken. Check de website van de organisator.