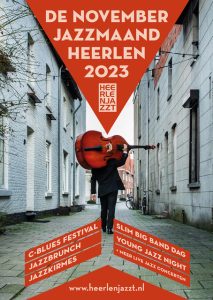 Stichting Heerlen Jazz wordt ondersteund door Gemeente Heerlen, Provincie LImburg, SLIM, en het Nederlands Fonds voor de Podiumkunsten ( SKIP).
Met dank aan: Media Profile, DAG, Top Copy.

Dit evenement is voorbij.
Ben Wendel (USA) High Heart
30 oktober 2021|20:30

-

23:00

€23,50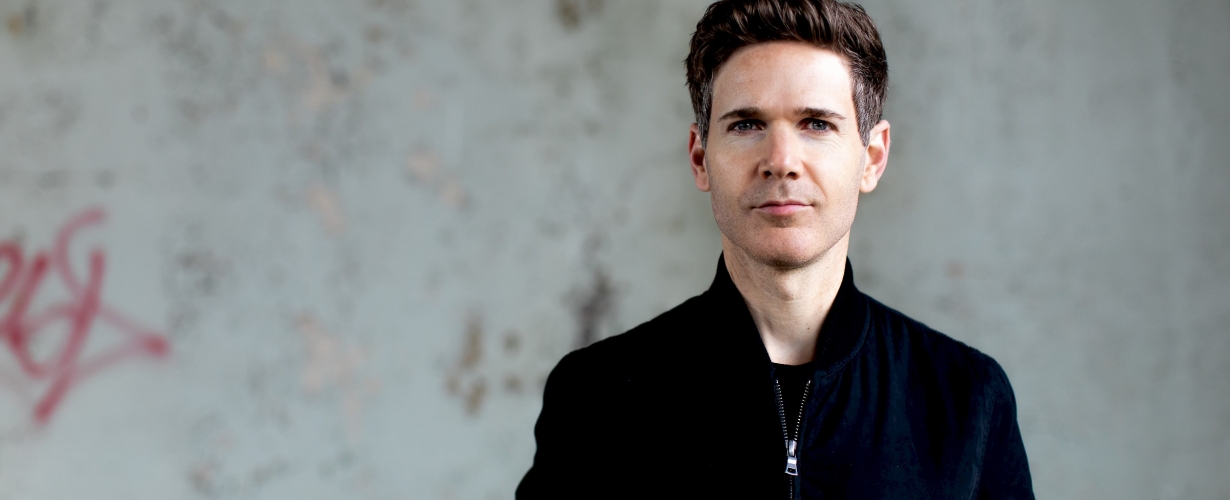 Een concert op het snijvlak van 'High Art' versus ' Low Art'.
De GRAMMY-genomineerde tenorsaxofonist Ben Wendel is een van de vormgevers van de moderne jazzscene. In Theater Heerlen presenteert deze veelzijdige saxofonist, die ook aan de wieg stond van het jazzcollectief Kneebody, werk van zijn meest recente album High Heart.
Line-up
Ben Wendel – Tenor Saxophone
Michael Mayo – Vocals
Shai Maestro – Rhodes
Gerald Clayton – Piano
Joe Sanders – Upright Bass
Nate Wood – Drums
"High Heart is beslist een album dat boven het maaiveld uitsteekt", schreef Jazzenzo over Wendels vijfde soloalbum. Wendel, momenteel woonachtig in Brooklyn, reflecteert op High Heart met zijn muziek op het huidige digitale tijdperk en de vraag hoe je je daar als kunstenaar/muzikant toe moet verhouden. In een tijd waarin het onderscheid tussen hoge en lage kunst is verdwenen en techniek een dominante rol speelt vraagt hij zich af hoe je muziek maakt die relevant authentiek en eigen is?
Ben Wendel: "This project reflects my continued effort to create art that is personal and relevant in an increasingly impersonal time. The song titles refer to different challenges I've experienced while interfacing with a global audience… Ultimately, High Heart is a project of hope, and for me, a focused and personal statement in a time where it has become harder for all artists to find their way through the noise."
Wereldklasse in alle genres
Wendel produceert en speelt zowel jazz als andere genres. Hij werkte samen met vele artiesten, zoals Tigran Hamasyan, Antonio Sanchez, Gerald Clayton, Eric Harland, Taylor Eigsti, Snoop Dogg en The Artist Formerly Known as Prince. Als medeoprichter van jazzcollectief Kneebody stond hij aan de wieg van de hedendaagse fusion. Bij zijn project The Seasons (2015) liet hij zich daarentegen inspireren door Tsjaikovsky's De Seizoenen voor piano. Hiervoor speelde hij in 12 originele en deels geïmproviseerde videoclips met 12 door hem bewonderde muzikanten. Dit leidde tot verassende duo-opnames met onder anderen Joshua Redman, Shai Maestro, Mark Turner, Ambrose Akinmusire en Aaron Parks. Na dit meesterwerk volgden succesvolle albums als Simple Song, Frame en What We Bring.
In de pers
"He has a keen ability to balance intellectual curiosity with emotional and melodic impact." – Downbeat
Het is niet altijd mogelijk om zonder reservering een concert te bezoeken. Check de website van de organisator.