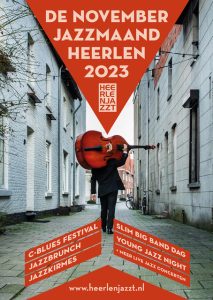 Stichting Heerlen Jazz wordt ondersteund door Gemeente Heerlen, Provincie LImburg, SLIM, en het Nederlands Fonds voor de Podiumkunsten ( SKIP).
Met dank aan: Media Profile, DAG, Top Copy.

Dit evenement is voorbij.
Jazz Kirmes 2023
5 november|12:00

-

19:00

€10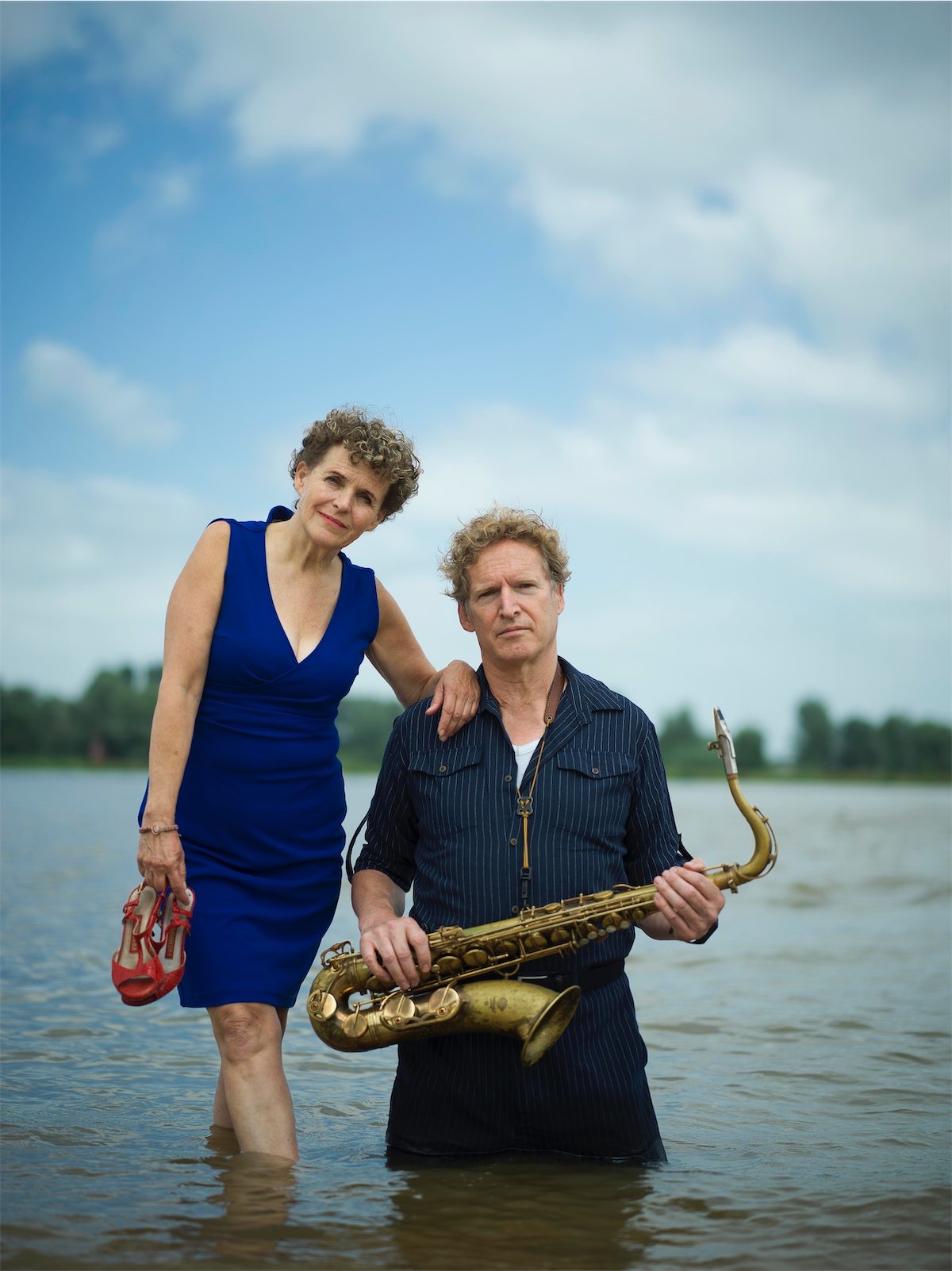 Jazzkirmes 2023
November Jazzmaand
De "Jazzkirmes" is een unieke jazz ervaring in Limburg. In en out of the box, een uitgebreid middag programma vol met live jazz in Cultuurhuis Heerlen. De Jazzkirmes is dé openingsactiviteit van de november Jazzmaand met top acts, verassende cross-overs , met klassiek, fusion, hiphop, kolder en traditionals. Topmusici van eigen bodem, nieuw talent en alles daartussen.
Dit jaar met onder voorbehoud muziek van o.a. jazzsaxofonist Ad Colen en Tangopianist Margreet Markering, Piazzolla Project, Kiki Manders & Philipp Brämswig, Tryana Y luca, Doré van Deijck, Micro Oxygen, N4, award winnaars René Steenvoorden en Willem Suilen, Peter Hermesdorf: Ode to Wayne Shorter
Jazzkirmes 2023 wordt mede mogelijk gemaakt door Slim, SKIP en Fonds Podiumkunsten
Online via ticketlink: €10
Dag kassa & via mail of telefoon reserveren: €10,- via info@cultuurhuisheerlen.nl
045 5612121 (ma-vr 10.00 – 17.00 uur)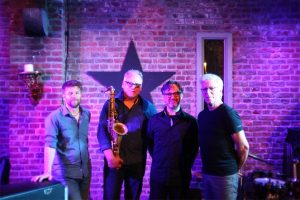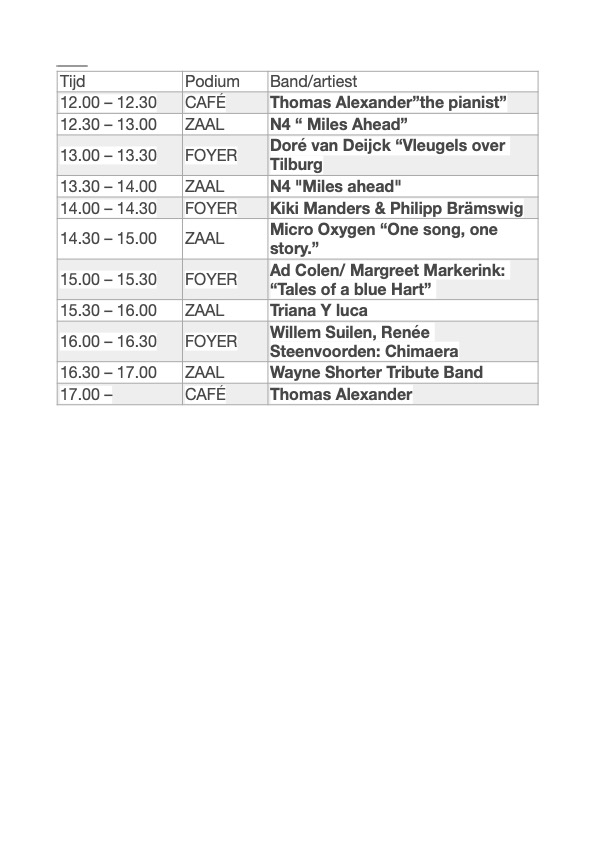 Het is niet altijd mogelijk om zonder reservering een concert te bezoeken. Check de website van de organisator.