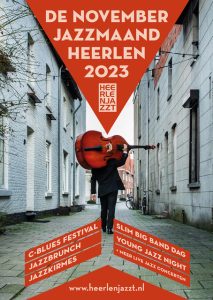 Stichting Heerlen Jazz wordt ondersteund door Gemeente Heerlen, Provincie LImburg, SLIM, en het Nederlands Fonds voor de Podiumkunsten ( SKIP).
Met dank aan: Media Profile, DAG, Top Copy.

Dit evenement is voorbij.
Yodok III
10 november|20:00

-

23:30

€11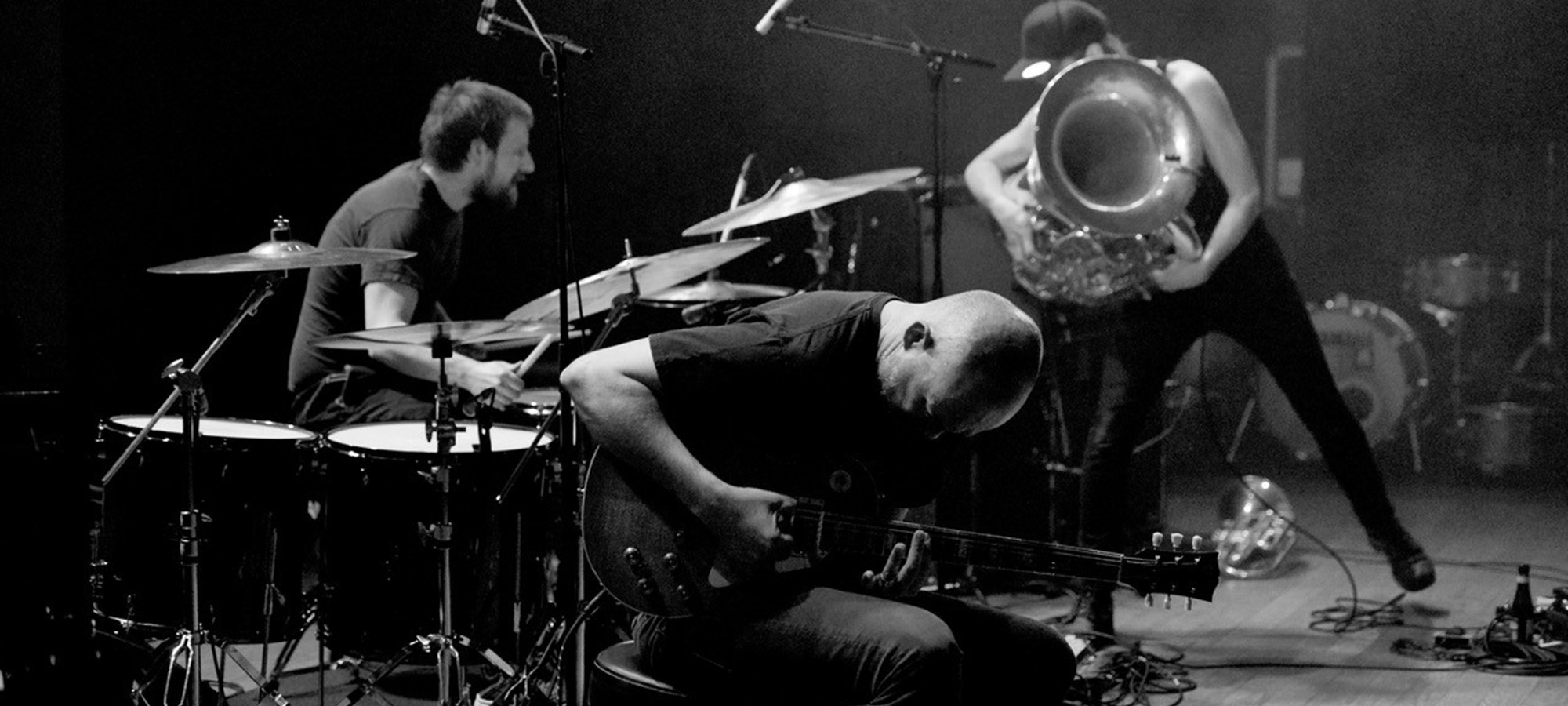 YODOK III is een dreamteam bestaande uit Tomas Järmyr (Zweden, oa. ZU, Motorpsycho, The Maxx, The Void Of Expansion) op drums, Kristoffer Lo (Noorwegen, oa. Pelbo, Trondheim Jazz Orchestra) op tuba en flugabone, en Dirk Serries (België, oa. vidnaObmana, Fear Falls Burning, Kodian Trio, The Void Of Expansion) op electrische gitaar.
Met releases op het New Wave Of Jazz label, het Nederlandse Tonefloat en het Belgische Consouling Sounds is dit trio voornamelijk een live band die vanuit de vrije improvisatie een eigen wereld creeërt die zo uniek is maar eveneens ook vertrouwd vanwege de verschillende genres die ze in hun kruisbestuiving bespelen. YODOK III is een live ritueel waarin de wetten van muzikale dialoog primeren tov afgesproken thema's of structuren. Enkele tags zijn drone, ambient, post-rock, jazz, doom en filmmuziek.
EXPERIMENTEEL / JAZZ I.S.M. HEERLENJAZZT & JAZZBLAZZT
Het is niet altijd mogelijk om zonder reservering een concert te bezoeken. Check de website van de organisator.